By Phillis Levin
That the dead are real to us
Cannot be denied,
That the living are more real
When they are dead
Terrifies, that the dead can rise
As the living do is possible
Is possible to surmise,
But all the stars cannot come near
All we meet in an eye.
Flee from me, fear, as soot
Flies in a breeze, do not burn
Or settle in my sight,
I've tasted you long enough,
Let me savor
Something otherwise.
Who wakes beside me now
Suits my soul, so I turn to words
Only to say he changes
Into his robe, rustles a page,
He raises the lid of the piano
To release what's born in its cage.
If   words come back
To say they compromise
Or swear again they have died,
There's no news in that, I reply,
But a music without notes
These notes comprise, still
As spring beneath us lies,
Already something otherwise.
Source: Poetry (July 2013)
Poet Bio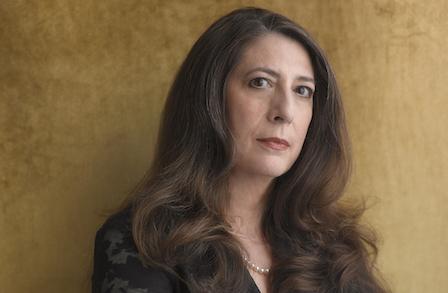 Phillis Levin was born and raised in Paterson, New Jersey, and educated at Sarah Lawrence College and The Johns Hopkins University.  She is currently a professor of English and the Poet-in-Residence at Hofstra University.
More By This Poet
More Poems about Arts & Sciences
Browse poems about Arts & Sciences
More Poems about Living
What Women Are Made Of
We are all ventricle, spine, lung, larynx, and gut.
Clavicle and nape, what lies forked in an open palm;

we are follicle and temple. We are ankle, arch,
sole. Pore and rib, pelvis and root

and tongue. We are wishbone and gland and molar
and...
Vagrants and Loiterers
You got that clean waistcoat,
the bright white of a well-tailored
shirt, you got those loose-as-sacks
slacks and some spit-polished shoes,
and you know, whether you are looking
like money, or about to take a stroll,
to tilt that hat like you own
the world; yeah, smoke...
Activities
Living
Social Commentaries
Browse poems about Living