By A.E. Stallings
The two of them stood in the middle water,
The current slipping away, quick and cold,
The sun slow at his zenith, sweating gold,
Once, in some sullen summer of father and daughter.
Maybe he regretted he had brought her—
She'd rather have been elsewhere, her look told—
Perhaps a year ago, but now too old.
Still, she remembered lessons he had taught her:
To cast towards shadows, where the sunlight fails
And fishes shelter in the undergrowth.
And when the unseen strikes, how all else pales
Beside the bright-dark struggle, the rainbow wroth,
Life and death weighed in the shining scales,
The invisible line pulled taut that links them both.
Poet Bio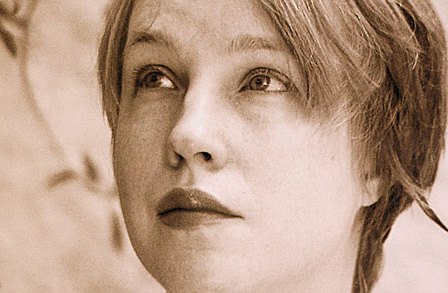 A.E. (Alicia) Stallings studied classics at the University of Georgia and Oxford University. Stallings's poetry is known for its ingenuity and wit, and dexterous use of classical allusion and forms to illuminate contemporary life. In interviews, Stallings has spoken to the importance of classical authors on her own work: "The ancients taught me how to sound modern," she told Forbes magazine. "They showed me that technique was not the enemy of urgency, but the instrument." She is director of the Poetry Center in Athens, Greece where she lives with her husband, John Psaropoulos, editor of the Athens News, and their son, Jason.
See More By This Poet
More By This Poet
More Poems about Activities
Browse poems about Activities
More Poems about Living
Browse poems about Living
More Poems about Nature
Browse poems about Nature
Get a random poem