By A. E. Stallings
The barnacle is rather odd —
It's not related to the clam
Or limpet. It's an arthropod,
Though one that doesn't give a damn.
Cousin to the crab and shrimp,
When larval, it can twitch and swim,
And make decisions — tiny imp
That flits according to its whim.
Once grown, with nothing more to prove
It hunkers down, and will remain
Stuck fast. And once it does not move,
Has no more purpose for a brain.
Its one boast is, it will not budge,
Cemented where it chanced to sink,
Sclerotic, stubborn as a grudge.
Settled, it does not need to think.
Source: Poetry (November 2015)
Poet Bio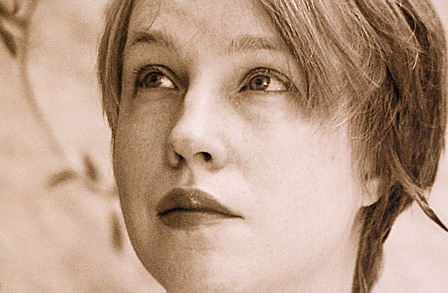 A.E. (Alicia) Stallings studied classics at the University of Georgia and Oxford University. Stallings's poetry is known for its ingenuity and wit, and dexterous use of classical allusion and forms to illuminate contemporary life. In interviews, Stallings has spoken to the importance of classical authors on her own work: "The ancients taught me how to sound modern," she told Forbes magazine. "They showed me that technique was not the enemy of urgency, but the instrument." She is director of the Poetry Center in Athens, Greece where she lives with her husband, John Psaropoulos, editor of the Athens News, and their son, Jason.
More By This Poet
More Poems about Nature
What Women Are Made Of
We are all ventricle, spine, lung, larynx, and gut.
Clavicle and nape, what lies forked in an open palm;

we are follicle and temple. We are ankle, arch,
sole. Pore and rib, pelvis and root

and tongue. We are wishbone and gland and molar
and...
White Box
Of Tribulation, these are They,
Denoted by the White.
— Emily Dickinson


Pained, permanent
wakefulness

Exposed
in the split geode

a Santa's grotto
Jagged milk

quartz crusts
constitute

every surface —
a mouth

all teeth
self-sharpening

like sea urchins' —
"Uncomfortably beautiful"

toughened glass
spikes

in the doorways
of award-

winning offices
 — rough

sleepers from the womb
condemned

to make of anything succulent
rock

of porticoes
iron maidens
Browse poems about Nature