By A.E. Stallings
The barnacle is rather odd —
It's not related to the clam
Or limpet. It's an arthropod,
Though one that doesn't give a damn.
Cousin to the crab and shrimp,
When larval, it can twitch and swim,
And make decisions — tiny imp
That flits according to its whim.
Once grown, with nothing more to prove
It hunkers down, and will remain
Stuck fast. And once it does not move,
Has no more purpose for a brain.
Its one boast is, it will not budge,
Cemented where it chanced to sink,
Sclerotic, stubborn as a grudge.
Settled, it does not need to think.
Source: Poetry (November 2015)
Poet Bio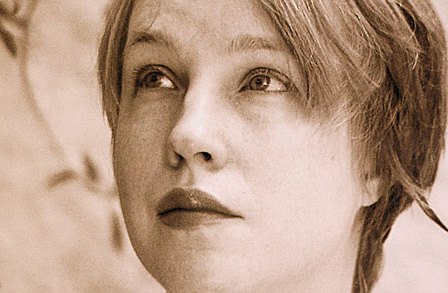 A.E. (Alicia) Stallings studied classics at the University of Georgia and Oxford University. Stallings's poetry is known for its ingenuity and wit, and dexterous use of classical allusion and forms to illuminate contemporary life. In interviews, Stallings has spoken to the importance of classical authors on her own work: "The ancients taught me how to sound modern," she told Forbes magazine. "They showed me that technique was not the enemy of urgency, but the instrument." She is director of the Poetry Center in Athens, Greece where she lives with her husband, John Psaropoulos, editor of the Athens News, and their son, Jason.
See More By This Poet
More By This Poet
More Poems about Nature
Poem
The earth said
remember me.
The earth said
don't let go,

said it one day
when I was
accidentally
listening, I

heard it, I felt it
like temperature,
all said in a
whisper—build to-

morrow, make right be-
fall, you are not
free, other scenes
are not taking

place, time is not filled,
time is not late,...
Browse poems about Nature
Get a random poem