By Li-Young Lee
From blossoms comes
this brown paper bag of peaches
we bought from the boy
at the bend in the road where we turned toward
signs painted Peaches.
From laden boughs, from hands,
from sweet fellowship in the bins,
comes nectar at the roadside, succulent
peaches we devour, dusty skin and all,
comes the familiar dust of summer, dust we eat.
O, to take what we love inside,
to carry within us an orchard, to eat
not only the skin, but the shade,
not only the sugar, but the days, to hold
the fruit in our hands, adore it, then bite into
the round jubilance of peach.
There are days we live
as if death were nowhere
in the background; from joy
to joy to joy, from wing to wing,
from blossom to blossom to
impossible blossom, to sweet impossible blossom.
Li-Young Lee, "From Blossoms" from Rose. Copyright © 1986 by Li-Young Lee. Reprinted with the permission of BOA Editions Ltd., www.boaeditions.org.
Source: Rose (BOA Editions Ltd., 1986)
Poet Bio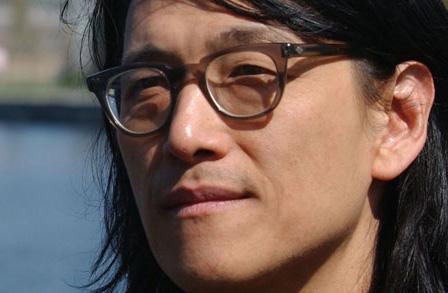 The son of a personal physician of Mao Zedong, Li-Young Lee was born in Jakarta, Indonesia, to Chinese parents. After fleeing the country, the family settled in the United States in 1964. Li-Young Lee's mother came from a noble family, with her grandfather serving as the first president of the Republic of China. Upon arriving in the U.S., Lee's father became a Presbyterian minister in Pennsylvania. Lee's poetry is filled with vivid imagery and creates an atmosphere of silence, much like the poems of China's classical poets. His work often fades from reality into dream worlds, and is punctuated with an attention to the senses.
See More By This Poet
More By This Poet
More Poems about Activities
Browse poems about Activities
More Poems about Living
Browse poems about Living
More Poems about Nature
Browse poems about Nature
Get a random poem