By Langston Hughes
I, too, sing America.
I am the darker brother.
They send me to eat in the kitchen
When company comes,
But I laugh,
And eat well,
And grow strong.
Tomorrow,
I'll be at the table
When company comes.
Nobody'll dare
Say to me,
"Eat in the kitchen,"
Then.
Besides,
They'll see how beautiful I am
And be ashamed—
I, too, am America.
Langston Hughes, "I, Too" from Collected Poems. Copyright © 1994 by The Estate of Langston Hughes. Reprinted with the permission of Harold Ober Associates Incorporated.
Source: The Collected Poems of Langston Hughes (Vintage Books, 2004)
Mythology & Folklore
Social Commentaries
Poet Bio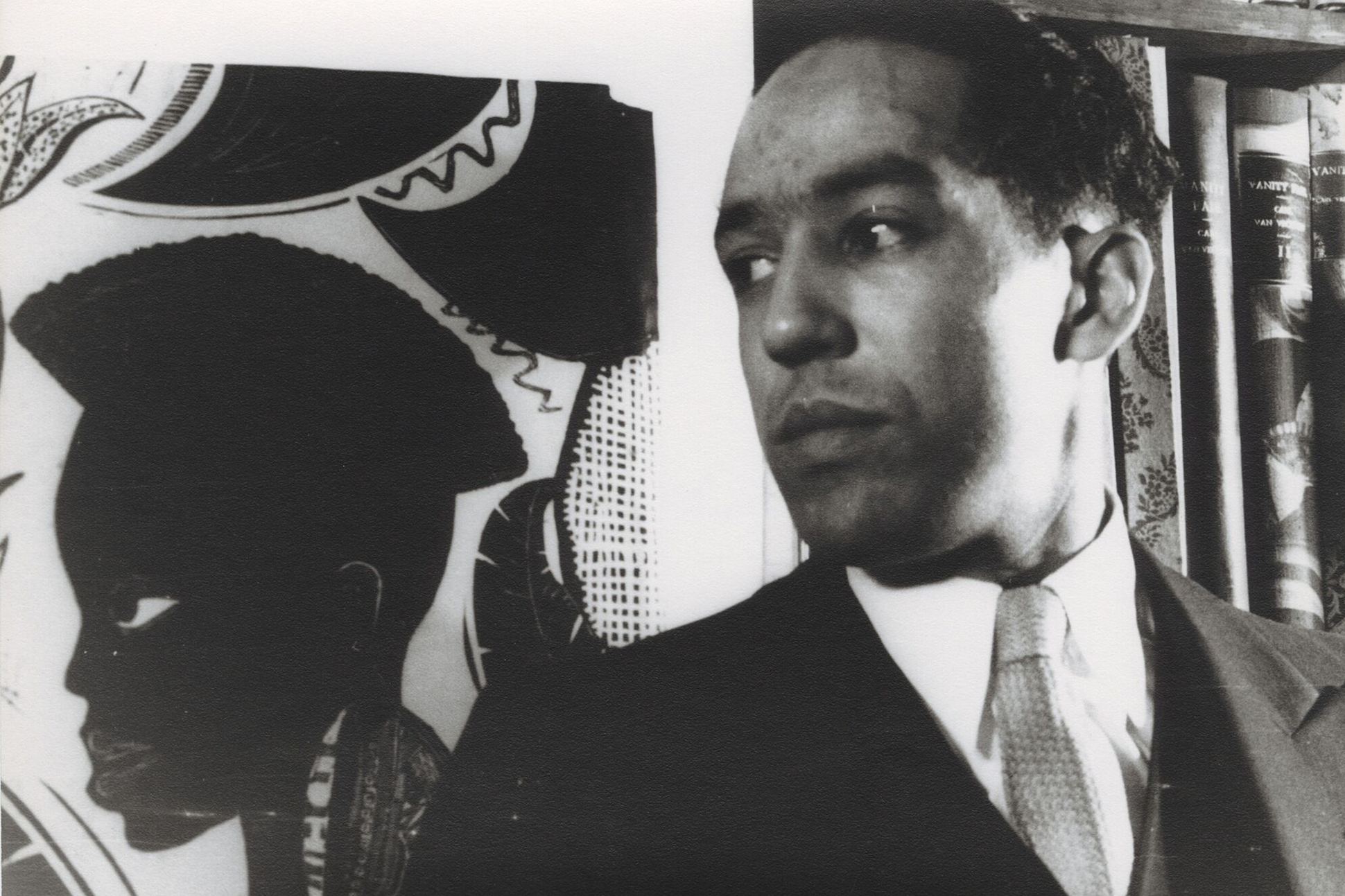 Langston Hughes is the poet laureate of African-American experience — a popular writer of the Harlem Renaissance who gave hopeful expression to the aspirations of the oppressed, even as he decried racism and injustice. In addition to poetry, he published fiction, drama, autobiography, and translations. His work continues to serve as a model of wide empathy and social commitment.
More By This Poet
More Poems about Mythology & Folklore
Browse poems about Mythology & Folklore
More Poems about Social Commentaries
Vagrants and Loiterers
You got that clean waistcoat,
the bright white of a well-tailored
shirt, you got those loose-as-sacks
slacks and some spit-polished shoes,
and you know, whether you are looking
like money, or about to take a stroll,
to tilt that hat like you own
the world; yeah, smoke...
Activities
Living
Social Commentaries
Back Up Quick They're Hippies
That was the year we drove
into the commune in Cornwall.
"Jesus Jim," mam said,
"back up quick they're hippies."

Through the car window,
tents, row after row, flaps open,
long-haired men and women
curled around each other like babies

and the babies themselves
wandered naked across the grass.

I...
Living
Relationships
Social Commentaries
Browse poems about Social Commentaries