By Langston Hughes
I've known rivers:
I've known rivers ancient as the world and older than the flow of human blood in human veins.
My soul has grown deep like the rivers.
I bathed in the Euphrates when dawns were young.
I built my hut near the Congo and it lulled me to sleep.
I looked upon the Nile and raised the pyramids above it.
I heard the singing of the Mississippi when Abe Lincoln went down to New Orleans, and I've seen its muddy bosom turn all golden in the sunset.
I've known rivers:
Ancient, dusky rivers.
My soul has grown deep like the rivers.
Langston Hughes, "The Negro Speaks of Rivers" from Collected Poems. Copyright © 1994 by The Estate of Langston Hughes. Reprinted with the permission of Harold Ober Associates Incorporated.
Source: Selected Poems (Vintage Books, 1987)
Nature
Social Commentaries
Poet Bio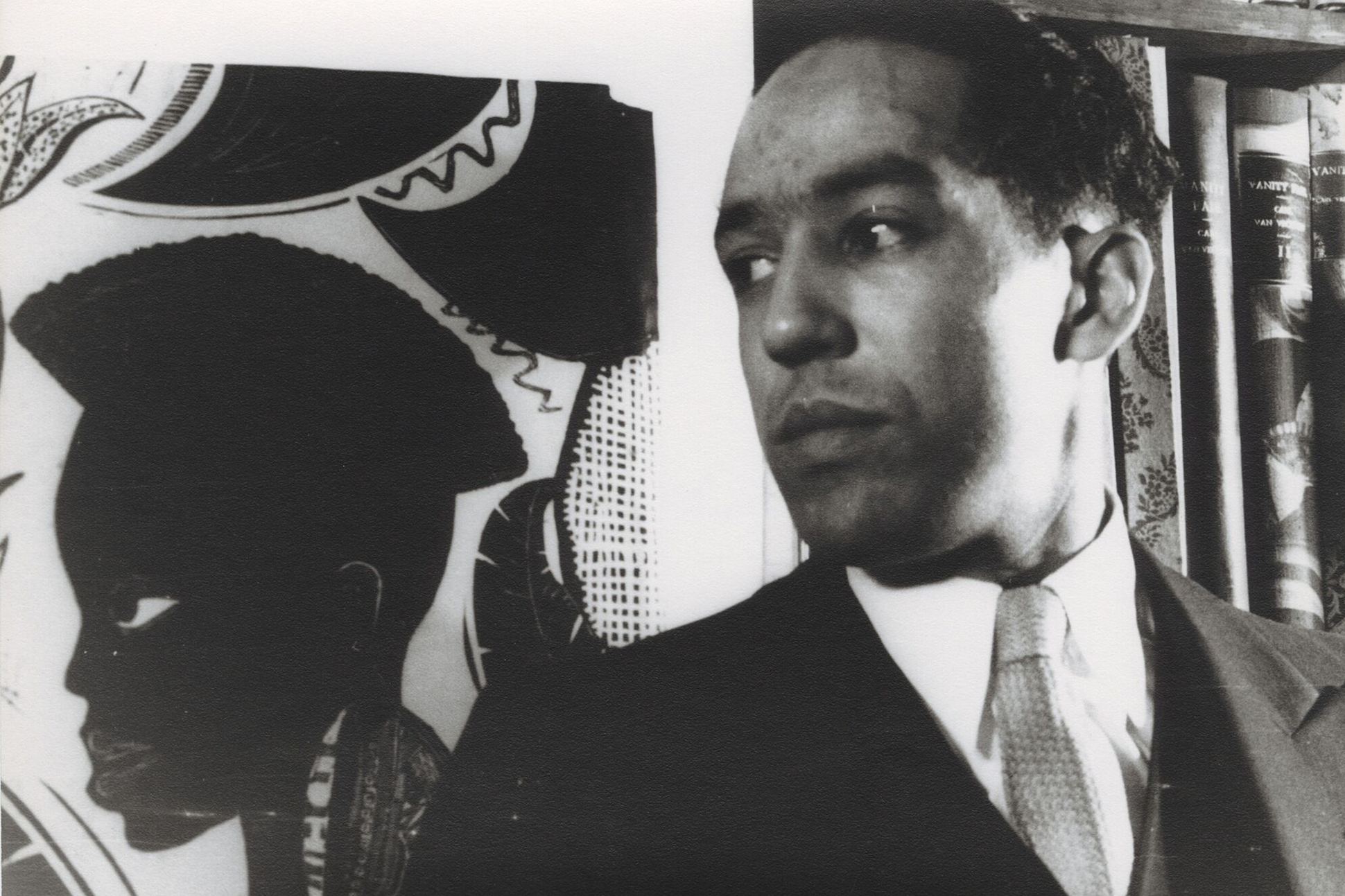 Langston Hughes is the poet laureate of African-American experience — a popular writer of the Harlem Renaissance who gave hopeful expression to the aspirations of the oppressed, even as he decried racism and injustice. In addition to poetry, he published fiction, drama, autobiography, and translations. His work continues to serve as a model of wide empathy and social commitment.
More By This Poet
More Poems about Nature
What Women Are Made Of
We are all ventricle, spine, lung, larynx, and gut.
Clavicle and nape, what lies forked in an open palm;

we are follicle and temple. We are ankle, arch,
sole. Pore and rib, pelvis and root

and tongue. We are wishbone and gland and molar
and...
White Box
Of Tribulation, these are They,
Denoted by the White.
— Emily Dickinson


Pained, permanent
wakefulness

Exposed
in the split geode

a Santa's grotto
Jagged milk

quartz crusts
constitute

every surface —
a mouth

all teeth
self-sharpening

like sea urchins' —
"Uncomfortably beautiful"

toughened glass
spikes

in the doorways
of award-

winning offices
 — rough

sleepers from the womb
condemned

to make of anything succulent
rock

of porticoes
iron maidens
Browse poems about Nature
More Poems about Social Commentaries
Vagrants and Loiterers
You got that clean waistcoat,
the bright white of a well-tailored
shirt, you got those loose-as-sacks
slacks and some spit-polished shoes,
and you know, whether you are looking
like money, or about to take a stroll,
to tilt that hat like you own
the world; yeah, smoke...
Activities
Living
Social Commentaries
Back Up Quick They're Hippies
That was the year we drove
into the commune in Cornwall.
"Jesus Jim," mam said,
"back up quick they're hippies."

Through the car window,
tents, row after row, flaps open,
long-haired men and women
curled around each other like babies

and the babies themselves
wandered naked across the grass.

I...
Living
Relationships
Social Commentaries
Browse poems about Social Commentaries