By Trumbull Stickney
There lies a somnolent lake
Under a noiseless sky,
Where never the mornings break
Nor the evenings die.
Mad flakes of colour
Whirl on its even face
Iridescent and streaked with pallour;
And, warding the silent place,
The rocks rise sheer and gray
From the sedgeless brink to the sky
Dull-lit with the light of pale half-day
Thro' a void space and dry.
And the hours lag dead in the air
With a sense of coming eternity
To the heart of the lonely boatman there:
That boatman am I,
I, in my lonely boat,
A waif on the somnolent lake,
Watching the colours creep and float
With the sinuous track of a snake.
Now I lean o'er the side
And lazy shades in the water see,
Lapped in the sweep of a sluggish tide
Crawled in from the living sea;
And next I fix mine eyes,
So long that the heart declines,
On the changeless face of the open skies
Where no star shines;
And now to the rocks I turn,
To the rocks, around
That lie like walls of a circling sun
Wherein lie bound
The waters that feel my powerless strength
And meet my homeless oar
Labouring over their ashen length
Never to find a shore.
But the gleam still skims
At times on the somnolent lake,
And a light there is that swims
With the whirl of a snake;
And tho' dead be the hours i' the air,
And dayless the sky,
The heart is alive of the boatman there:
That boatman am I.
Living
Mythology & Folklore
Nature
Poet Bio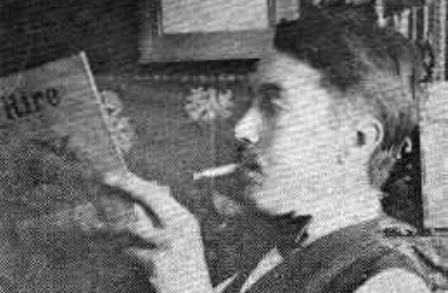 The son of wealthy and educated parents, Trumbull Stickney led a cosmopolitan life in Europe before attending Harvard College. While still a freshman, he was chosen to help edit the prestigious Harvard Monthly. His first poems were published in the magazine and clearly show his interest in classical Greek literature. After graduating, Stickney traveled to Paris and studied at the Sorbonne, becoming the first American to receive the university's degree of Doctorat es Lettres. Unhappy in academia, he returned to Harvard to teach and died just a year later, at the age of 30. Though he was well versed in classical Greek literature, in his own poetry Stickney displays the divisions of a modern consciousness. Highly emotional and technically daring, Stickney's small body of work influenced later poets such as T.S. Eliot and Ezra Pound.
See More By This Poet
More Poems about Living
Browse poems about Living
More Poems about Mythology & Folklore
Browse poems about Mythology & Folklore
More Poems about Nature
Listening in Deep Space
We've always been out looking for answers,
telling stories about ourselves,
searching for connection, choosing
to send out Stravinsky and whale song,
which, in translation, might very well be
our undoing instead of a welcome.

We launch satellites, probes, telescopes
unfolding like origami, navigating
geomagnetic storms, major disruptions.
Rovers...
Browse poems about Nature
Get a random poem