By Kathryn Simmonds
The baby sleeps.
Sunlight plays upon my lap, through doily leaves a black lab comes,
a scotty goes, the day wears on, the baby wakes.
The good birds sing,
invisible or seldom seen, in hidden kingdoms, grateful for the in-
between. The baby sleeps. Elsewhere the Queen rolls by
on gusts of cheer — 
ladies wave and bless her reign. The baby frets. The baby feeds.
The end of lunch, a daytime moon. The leaves
are lightly tinkered with.
It's spring? No, autumn? Afternoon? We've sat so long, we've walked
so far. The woods in shade, the woods in sun, the singing birds,
the noble trees.
The child is grown. The child is gone. The black lab comes,
his circuit done. His mistress coils his scarlet lead.
This poem was published in The Visitations (Seren, 2013).
Source: Poetry (October 2014)
Living
Nature
Relationships
Poet Bio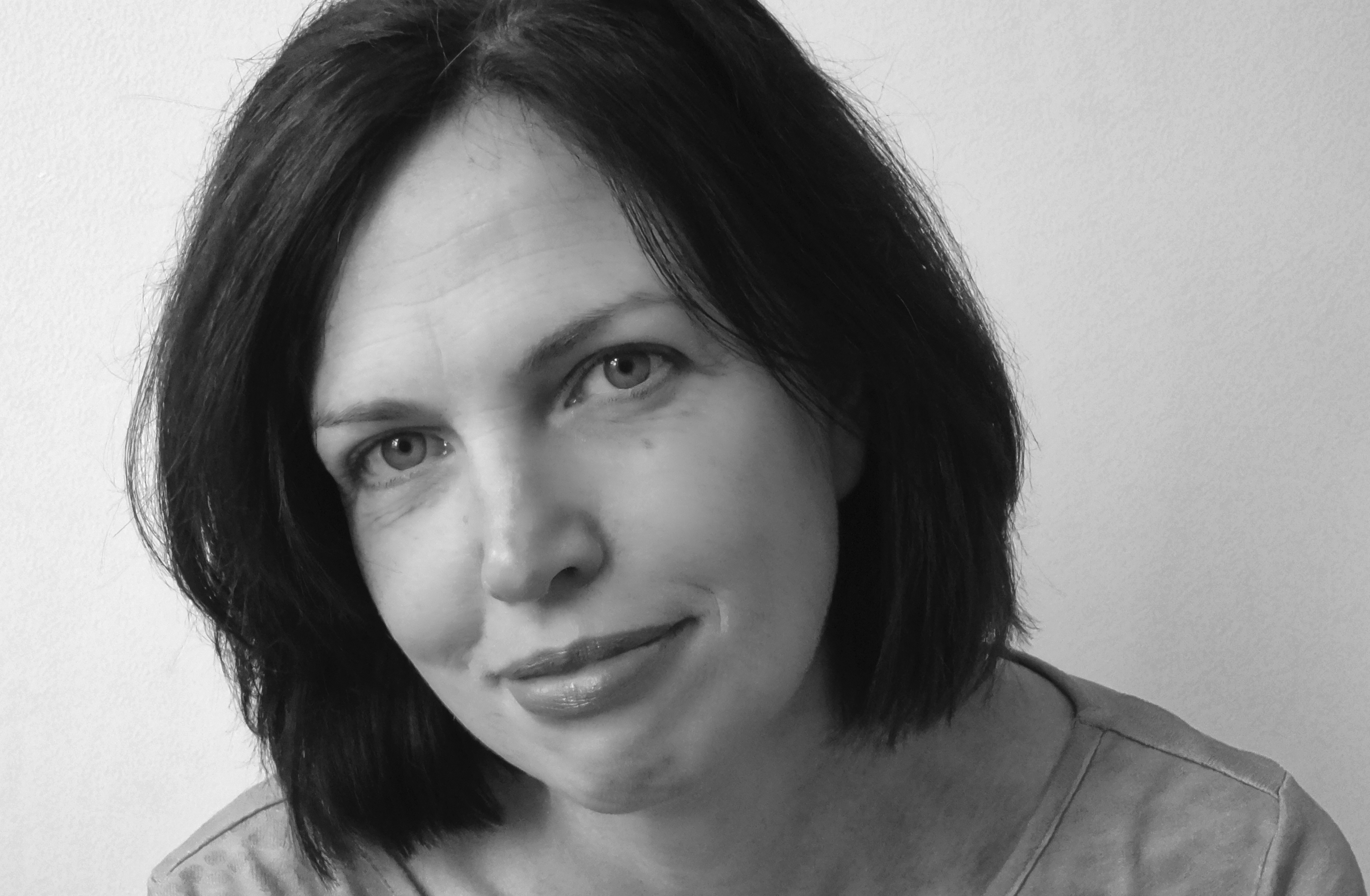 Kathryn Simmonds's most recent collection is The Visitations (Seren, 2013).
More Poems about Living
Browse poems about Living
More Poems about Nature
What Women Are Made Of
We are all ventricle, spine, lung, larynx, and gut.
Clavicle and nape, what lies forked in an open palm;

we are follicle and temple. We are ankle, arch,
sole. Pore and rib, pelvis and root

and tongue. We are wishbone and gland and molar
and...
White Box
Of Tribulation, these are They,
Denoted by the White.
— Emily Dickinson


Pained, permanent
wakefulness

Exposed
in the split geode

a Santa's grotto
Jagged milk

quartz crusts
constitute

every surface —
a mouth

all teeth
self-sharpening

like sea urchins' —
"Uncomfortably beautiful"

toughened glass
spikes

in the doorways
of award-

winning offices
 — rough

sleepers from the womb
condemned

to make of anything succulent
rock

of porticoes
iron maidens
Browse poems about Nature
More Poems about Relationships
Browse poems about Relationships