By Vachel Lindsay
Would I might rouse the Lincoln in you all,
That which is gendered in the wilderness
From lonely prairies and God's tenderness.
Imperial soul, star of a weedy stream,
Born where the ghosts of buffaloes still dream,
Whose spirit hoof-beats storm above his grave,
Above that breast of earth and prairie-fire—
Fire that freed the slave.
Source: General William Booth Enters into Heaven and Other Poems (1913)
Mythology & Folklore
Social Commentaries
Poet Bio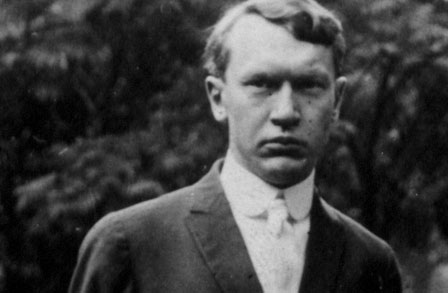 Nearly forgotten today, Vachel Lindsay briefly enjoyed international acclaim. In 1920 the English Observer declared him "easily the most important living American poet." He owed this fame to one of the most spellbinding recitation styles ever witnessed, and to poems like "General William Booth Enters into Heaven" and "The Congo," which seem custom made for dramatic delivery. Lindsay was also one of the first movie critics.
See More By This Poet
More By This Poet
More Poems about Mythology & Folklore
Browse poems about Mythology & Folklore
More Poems about Social Commentaries
Browse poems about Social Commentaries
Get a random poem