By Thomas Lux
which regenerate their tails
and also eat only the tails of other electric eels,
presumably smaller, who, in turn, eat … 
Without consulting an ichthyologist — eels
are fish — I defer to biology's genius.
I know little of their numbers
and habitat, other than they are river dwellers.
Guess which river. I have only a note,
a note taken in reading
or fever — I can't tell, from my handwriting, which. All
I know is it seems
sensible, sustainable: no fish dies,
nobody ever gets so hungry he bites off more
than a tail; the sting, the trauma
keeps the bitten fish lean and alert.
The need to hide while regrowing a tail teaches guile.
They'll eat smaller tails for a while.
These eels, these eels themselves are odes!
Poet Bio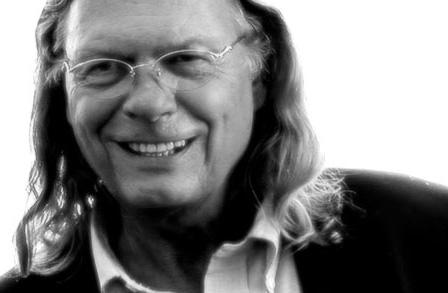 Born in Northampton, Massachusetts, Thomas Lux's poetry often deals with life's tragedies, but usually employs an ironic humor. He published numerous books of poetry including Split Horizon, which won the Kingsley Tufts Poetry Award. Lux taught at Sarah Lawrence College.
More By This Poet
More Poems about Nature
What Women Are Made Of
We are all ventricle, spine, lung, larynx, and gut.
Clavicle and nape, what lies forked in an open palm;

we are follicle and temple. We are ankle, arch,
sole. Pore and rib, pelvis and root

and tongue. We are wishbone and gland and molar
and...
White Box
Of Tribulation, these are They,
Denoted by the White.
— Emily Dickinson


Pained, permanent
wakefulness

Exposed
in the split geode

a Santa's grotto
Jagged milk

quartz crusts
constitute

every surface —
a mouth

all teeth
self-sharpening

like sea urchins' —
"Uncomfortably beautiful"

toughened glass
spikes

in the doorways
of award-

winning offices
 — rough

sleepers from the womb
condemned

to make of anything succulent
rock

of porticoes
iron maidens
Browse poems about Nature