By Kazim Ali
With thick strokes of ink the sky fills with rain.
Pretending to run for cover but secretly praying for more rain.
Over the echo of the water, I hear a voice saying my name.
No one in the city moves under the quick sightless rain.
The pages of my notebook soak, then curl. I've written:
"Yogis opened their mouths for hours to drink the rain."
The sky is a bowl of dark water, rinsing your face.
The window trembles; liquid glass could shatter into rain.
I am a dark bowl, waiting to be filled.
If I open my mouth now, I could drown in the rain.
I hurry home as though someone is there waiting for me.
The night collapses into your skin. I am the rain.
Kazim Ali, "Rain" from The Far Mosque. Copyright © 2005 by Kazim Ali. Reprinted by permission of Alice James Books.
Source: The Far Mosque (Alice James Books, 2005)
Poet Bio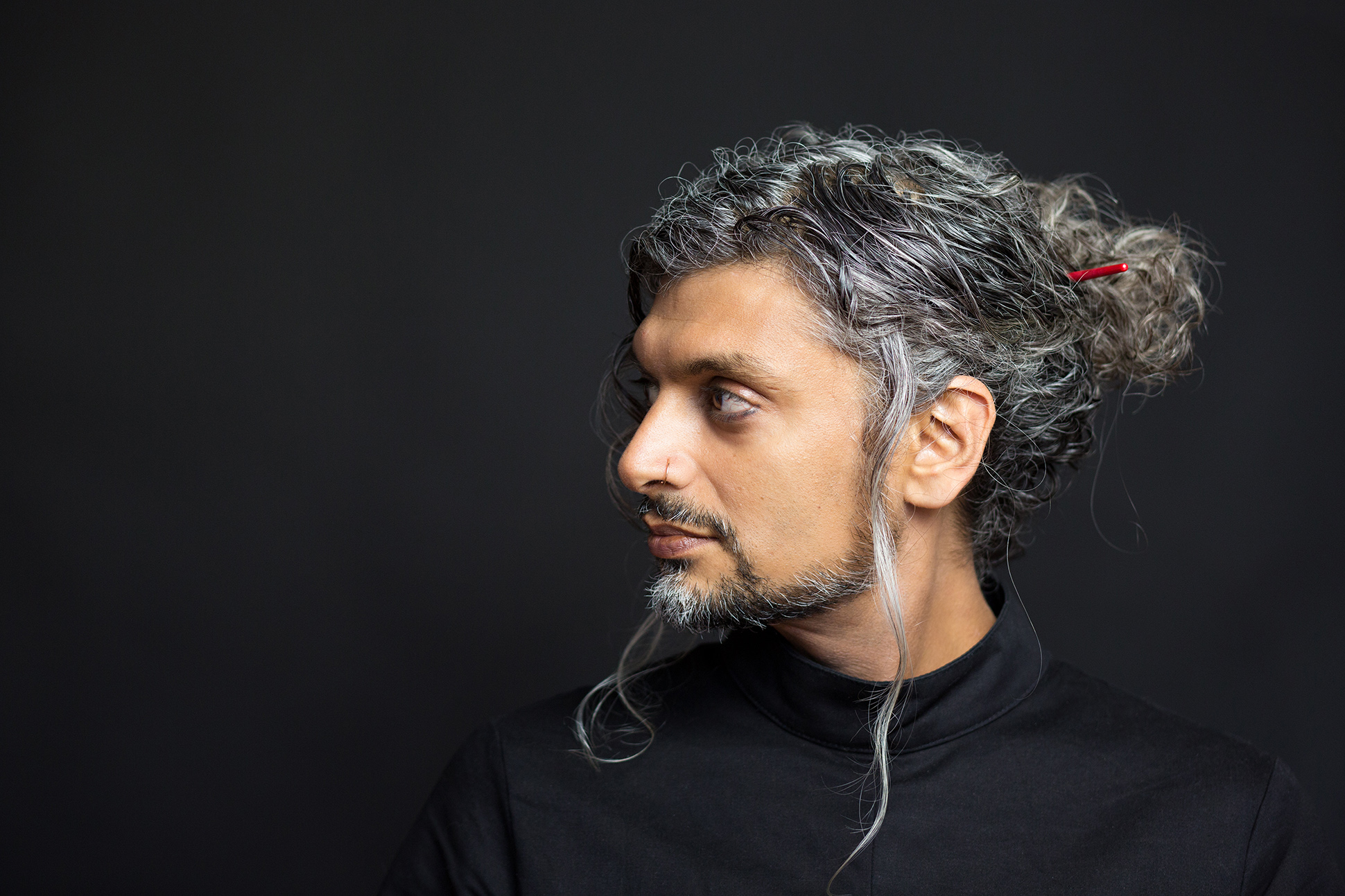 Poet, editor, and prose writer Kazim Ali was born in the United Kingdom to Muslim parents of Indian descent. In 2003 Ali co-founded Nightboat Books and served as the press's publisher until 2007. Ali has taught at Oberlin College and the low-residency Stonecoast MFA program at the University of Southern Maine. He lives in Oberlin, Ohio.
More Poems about Love
Browse poems about Love
More Poems about Nature
What Women Are Made Of
We are all ventricle, spine, lung, larynx, and gut.
Clavicle and nape, what lies forked in an open palm;

we are follicle and temple. We are ankle, arch,
sole. Pore and rib, pelvis and root

and tongue. We are wishbone and gland and molar
and...
White Box
Of Tribulation, these are They,
Denoted by the White.
— Emily Dickinson


Pained, permanent
wakefulness

Exposed
in the split geode

a Santa's grotto
Jagged milk

quartz crusts
constitute

every surface —
a mouth

all teeth
self-sharpening

like sea urchins' —
"Uncomfortably beautiful"

toughened glass
spikes

in the doorways
of award-

winning offices
 — rough

sleepers from the womb
condemned

to make of anything succulent
rock

of porticoes
iron maidens
Browse poems about Nature