By David Bottoms
On the rough diamond,
the hand-cut field below the dog lot and barn,
we rehearsed the strict technique
of bunting. I watched from the infield,
the mound, the backstop
as your left hand climbed the bat, your legs
and shoulders squared toward the pitcher.
You could drop it like a seed
down either base line. I admired your style,
but not enough to take my eyes off the bank
that served as our center-field fence.

Years passed, three leagues of organized ball,
no few lives. I could homer
into the left-field lot of Carmichael Motors,
and still you stressed the same technique,
the crouch and spring, the lead arm absorbing
just enough impact. That whole tiresome pitch
about basics never changing,
and I never learned what you were laying down.

Like a hand brushed across the bill of a cap,
let this be the sign
I'm getting a grip on the sacrifice.
David Bottoms, "Sign for My Father, Who Stressed the Bunt" from Armored Hearts: Selected and New Poems. Copyright © 1995 by David Bottoms. Reprinted by permission of Copper Canyon Press. www.coppercanyonpress.org
Source: Armored Hearts: Selected and New Poems (Copper Canyon Press, 1995)
Activities
Arts & Sciences
Living
Poet Bio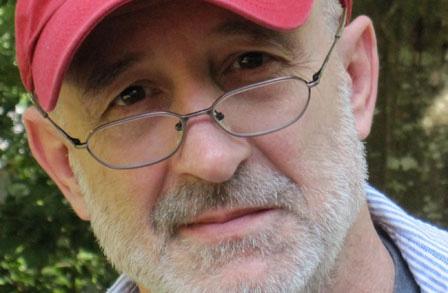 David Bottoms was born in Canton, Georgia in 1949. He attended Mercer University for his B.A. and received his M.A. at the graduate program in English at West Georgia College. After graduate school, he taught part-time until 1979, when his first book, Shooting Rats at the Bibb County Dump, was selected by Robert Penn Warren as the winner of the Walt Whitman Award from the Academy of American Poets. He received a fellowship at Florida State University, where he earned his Ph.D. In 1982 he took a teaching position at Georgia State University, and co-founded Five Points, a literary magazine. In 2000, Bottoms was appointed Georgia's Poet Laureate.
See More By This Poet
More By This Poet
More Poems about Activities
Browse poems about Activities
More Poems about Arts & Sciences
Browse poems about Arts & Sciences
More Poems about Living
Browse poems about Living
Get a random poem