By David Bottoms
We have all seen them circling pastures,
have looked up from the mouth of a barn, a pine clearing,
the fences of our own backyards, and have stood
amazed by the one slow wing beat, the endless dihedral drift.
But I had never seen so many so close, hundreds,
every limb of the dead oak feathered black,
and I cut the engine, let the river grab the jon boat
and pull it toward the tree.
The black leaves shined, the pink fruit blossomed
red, ugly as a human heart.
Then, as I passed under their dream, I saw for the first time
its soft countenance, the raw fleshy jowls
wrinkled and generous, like the faces of the very old
who have grown to empathize with everything.
And I drifted away from them, slow, on the pull of the river,
reluctant, looking back at their roost,
calling them what I'd never called them, what they are,
those dwarfed transfiguring angels,
who flock to the side of the poisoned fox, the mud turtle
crushed on the shoulder of the road,
who pray over the leaf-graves of the anonymous lost,
with mercy enough to consume us all and give us wings.
David Bottoms, "Under the Vulture-Tree" from Armored Hearts: Selected and New Poems. Copyright © 1995 by David Bottoms. Reprinted with the permission of Copper Canyon Press.
Source: Armored Hearts: Selected and New Poems (Copper Canyon Press, 1995)
Poet Bio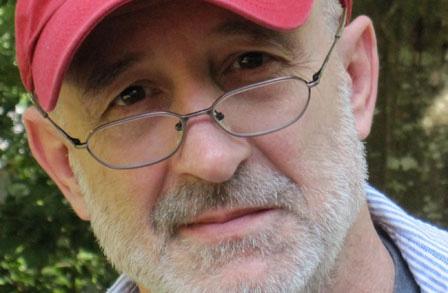 David Bottoms was born in Canton, Georgia in 1949. He attended Mercer University for his B.A. and received his M.A. at the graduate program in English at West Georgia College. After graduate school, he taught part-time until 1979, when his first book, Shooting Rats at the Bibb County Dump, was selected by Robert Penn Warren as the winner of the Walt Whitman Award from the Academy of American Poets. He received a fellowship at Florida State University, where he earned his Ph.D. In 1982 he took a teaching position at Georgia State University, and co-founded Five Points, a literary magazine. In 2000, Bottoms was appointed Georgia's Poet Laureate.
See More By This Poet
More By This Poet
More Poems about Nature
Browse poems about Nature
Get a random poem