By Anna Seward
While one sere leaf, that parting Autumn yields,
Trembles upon the thin, and naked spray,
November, dragging on this sunless day,
Lours, cold and sullen, on the watery fields;
And Nature to the waste dominion yields,
Stripped her last robes, with gold and purple gay —
So droops my life, of your soft beams despoiled,
Youth, Health, and Hope, that long exulting smiled;
And the wild carols, and the bloomy hues
Of merry Spring-time, spruce on every plain
Her half-blown bushes, moist with sunny rain,
More pensive thoughts in my sunk heart infuse
Than Winter's grey, and desolate domain
Faded like my lost Youth, that no bright Spring renews.
Poet Bio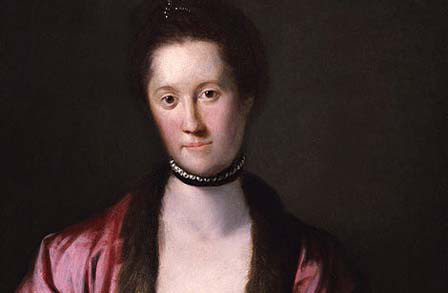 Born in Derbyshire, British Romantic poet and novelist Anna Seward was the daughter of a clergyman and the only one of four children to reach adulthood. Her close friend, Honora Sneyd, was adopted into the family and served as the muse for many of Seward's poems. Seward is often referred to as the Swan of Lichfield, and many of her poems are concerned with romantic themes.
See More By This Poet
More By This Poet
More Poems about Living
Browse poems about Living
More Poems about Nature
Listening in Deep Space
We've always been out looking for answers,
telling stories about ourselves,
searching for connection, choosing
to send out Stravinsky and whale song,
which, in translation, might very well be
our undoing instead of a welcome.

We launch satellites, probes, telescopes
unfolding like origami, navigating
geomagnetic storms, major disruptions.
Rovers...
Browse poems about Nature
Get a random poem