By Thom Gunn
I thought I was so tough,
But gentled at your hands,
Cannot be quick enough
To fly for you and show
That when I go I go
At your commands.
Even in flight above
I am no longer free:
You seeled me with your love,
I am blind to other birds—
The habit of your words
Has hooded me.
As formerly, I wheel
I hover and I twist,
But only want the feel,
In my possessive thought,
Of catcher and of caught
Upon your wrist.
You but half civilize,
Taming me in this way.
Through having only eyes
For you I fear to lose,
I lose to keep, and choose
Tamer as prey.
Thom Gunn, "Tamer and Hawk" from Collected Poems. Copyright © 1995 by Thom Gunn. Reprinted by permission of Farrar, Straus and Giroux.
Source: Selected Poems 1950-1975 (Farrar, Straus and Giroux, 1979)
Poet Bio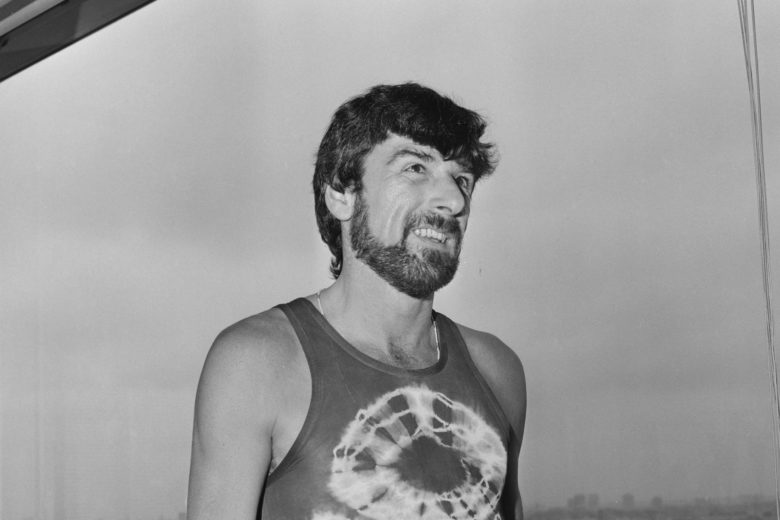 Born in England, Thom Gunn moved to San Francisco in 1954 and embraced American culture. Often using traditional forms, Gunn addressed daring contemporary issues from drugs to homosexuality to the AIDS crisis in the 1980s, when he watched many of his friends die. Author of over 30 books of poetry, his 1992 volume, The Man With Night Sweats, won the Lenore Marshall Poetry Prize.
See More By This Poet
More By This Poet
More Poems about Living
Browse poems about Living
More Poems about Love
Browse poems about Love
More Poems about Nature
Listening in Deep Space
We've always been out looking for answers,
telling stories about ourselves,
searching for connection, choosing
to send out Stravinsky and whale song,
which, in translation, might very well be
our undoing instead of a welcome.

We launch satellites, probes, telescopes
unfolding like origami, navigating
geomagnetic storms, major disruptions.
Rovers...
Browse poems about Nature
Get a random poem