By H.D.
I
You are clear
O rose, cut in rock,
hard as the descent of hail.
I could scrape the colour
from the petals
like spilt dye from a rock.
If I could break you
I could break a tree.
If I could stir
I could break a tree—
I could break you.
II
O wind, rend open the heat,
cut apart the heat,
rend it to tatters.
Fruit cannot drop
through this thick air—
fruit cannot fall into heat
that presses up and blunts
the points of pears
and rounds the grapes.
Cut the heat—
plough through it,
turning it on either side
of your path.
Source: Twentieth-Century American Poetry (2004)
Poet Bio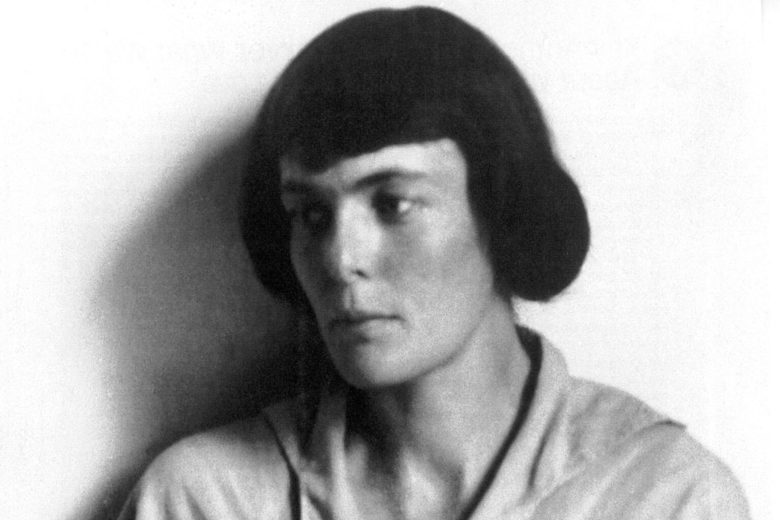 In a career that spanned five decades, H.D. (Hilda Doolittle) was given many labels: Imagist, feminist, mythologist, and mystic. Her abiding concern, though, was to explore and represent her personal experience as a poet and a woman. In addition to poetry, she published novels, short stories, and two epic poems on war: Trilogy and Helen in Egypt.
See More By This Poet
More By This Poet
More Poems about Activities
Browse poems about Activities
More Poems about Nature
Listening in Deep Space
We've always been out looking for answers,
telling stories about ourselves,
searching for connection, choosing
to send out Stravinsky and whale song,
which, in translation, might very well be
our undoing instead of a welcome.

We launch satellites, probes, telescopes
unfolding like origami, navigating
geomagnetic storms, major disruptions.
Rovers...
Browse poems about Nature
Get a random poem