By H. D.
Where the slow river
meets the tide,
a red swan lifts red wings
and darker beak,
and underneath the purple down
of his soft breast
uncurls his coral feet.
Through the deep purple
of the dying heat
of sun and mist,
the level ray of sun-beam
has caressed
the lily with dark breast,
and flecked with richer gold
its golden crest.
Where the slow lifting
of the tide,
floats into the river
and slowly drifts
among the reeds,
and lifts the yellow flags,
he floats
where tide and river meet.
Ah kingly kiss—
no more regret
nor old deep memories
to mar the bliss;
where the low sedge is thick,
the gold day-lily
outspreads and rests
beneath soft fluttering
of red swan wings
and the warm quivering
of the red swan's breast.
Mythology & Folklore
Nature
Poet Bio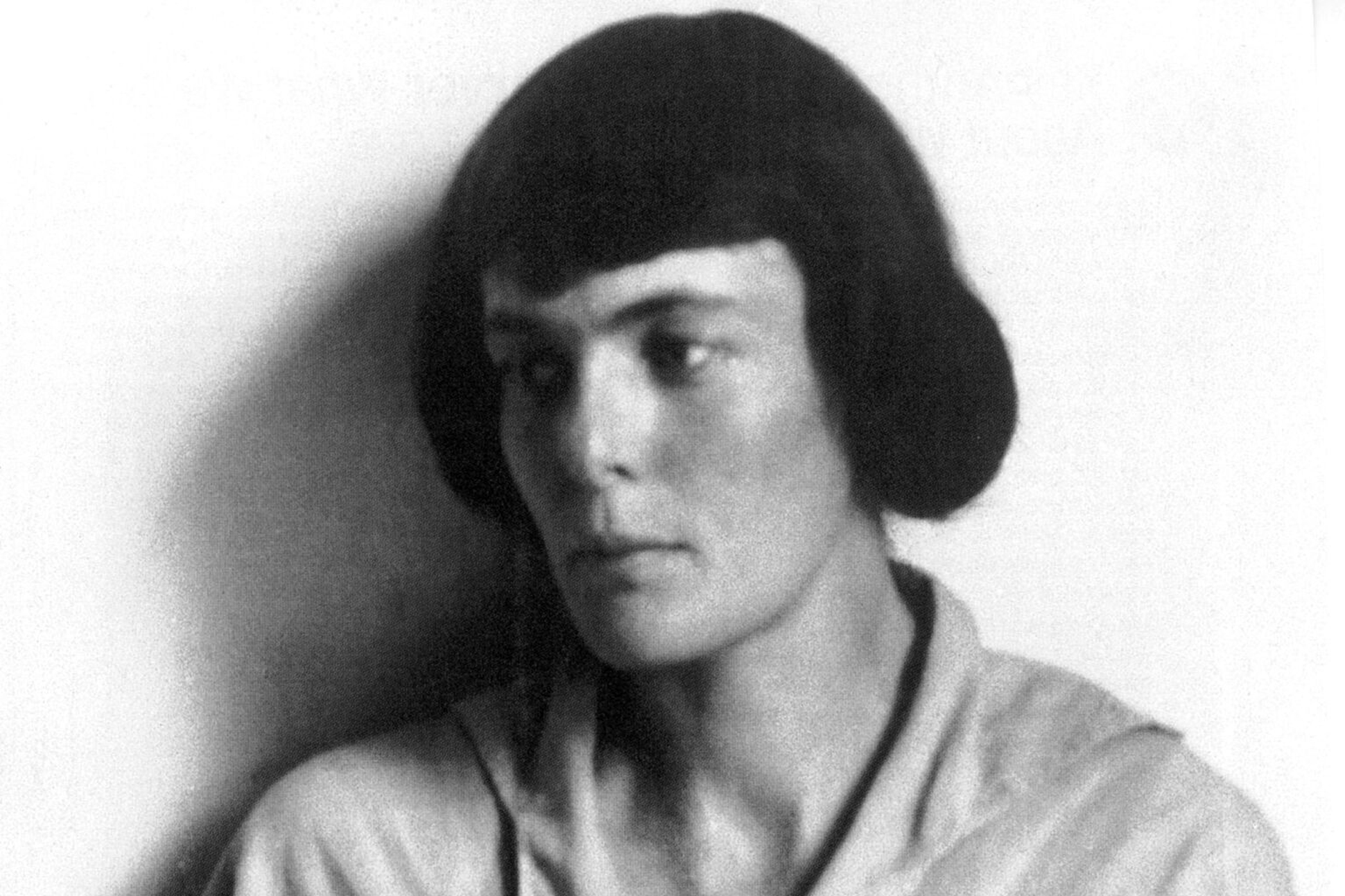 In a career that spanned five decades, H.D. (Hilda Doolittle) was given many labels: Imagist, feminist, mythologist, and mystic. Her abiding concern, though, was to explore and represent her personal experience as a poet and a woman. In addition to poetry, she published novels, short stories, and two epic poems on war: Trilogy and Helen in Egypt.
See More By This Poet
More By This Poet
More Poems about Mythology & Folklore
Browse poems about Mythology & Folklore
More Poems about Nature
Poem
The earth said
remember me.
The earth said
don't let go,

said it one day
when I was
accidentally
listening, I

heard it, I felt it
like temperature,
all said in a
whisper—build to-

morrow, make right be-
fall, you are not
free, other scenes
are not taking

place, time is not filled,
time is not late,...
Browse poems about Nature
Get a random poem