By H. D.
Where the slow river   
meets the tide,
a red swan lifts red wings
and darker beak,
and underneath the purple down
of his soft breast
uncurls his coral feet.
Through the deep purple
of the dying heat
of sun and mist,
the level ray of sun-beam
has caressed
the lily with dark breast,
and flecked with richer gold
its golden crest.
Where the slow lifting   
of the tide,   
floats into the river   
and slowly drifts   
among the reeds,   
and lifts the yellow flags,   
he floats   
where tide and river meet.   
Ah kingly kiss—
no more regret   
nor old deep memories   
to mar the bliss;   
where the low sedge is thick,   
the gold day-lily   
outspreads and rests   
beneath soft fluttering   
of red swan wings
and the warm quivering
of the red swan's breast.
Mythology & Folklore
Nature
Poet Bio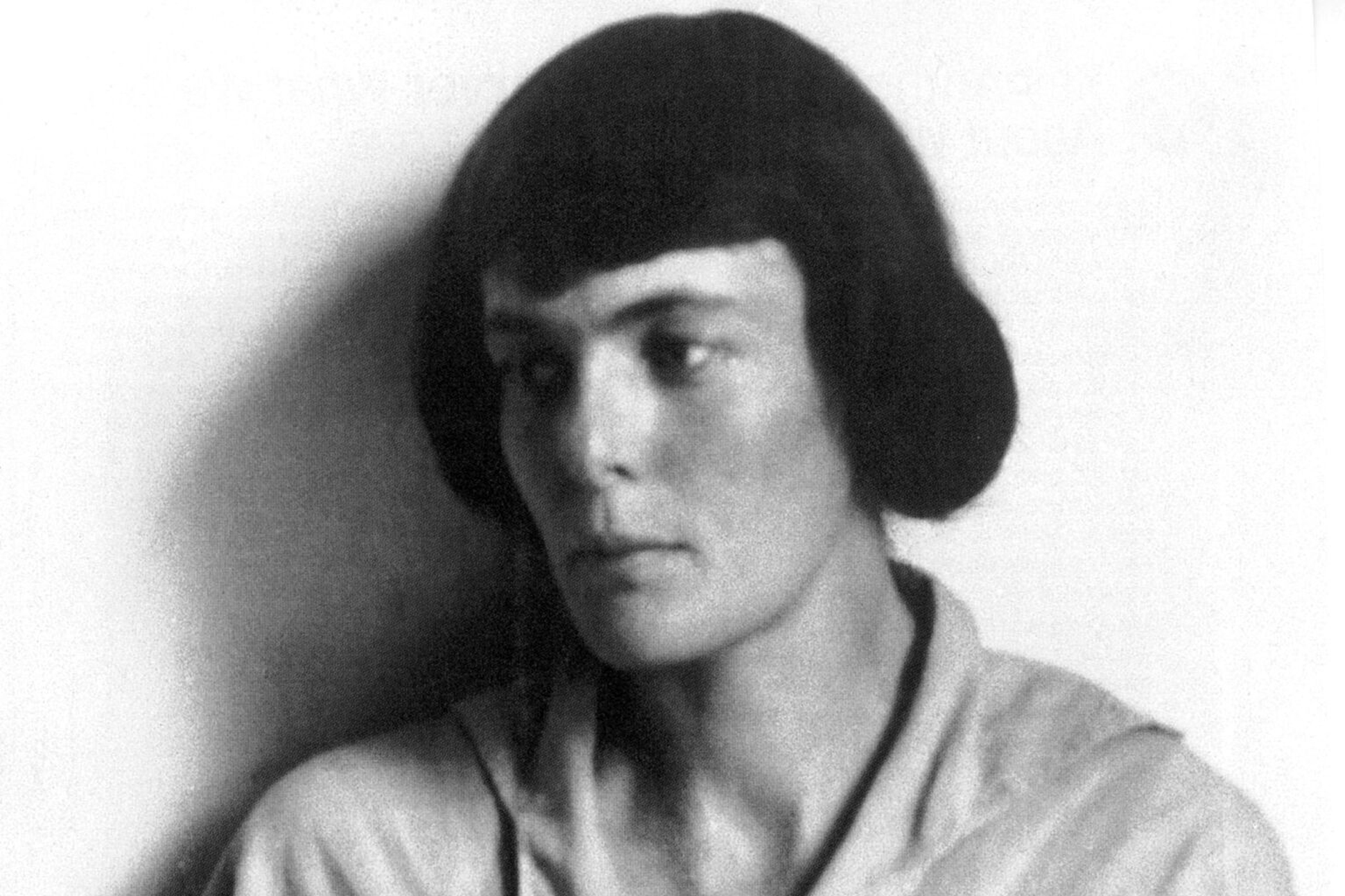 In a career that spanned five decades, H.D. (Hilda Doolittle) was given many labels: Imagist, feminist, mythologist, and mystic. Her abiding concern, though, was to explore and represent her personal experience as a poet and a woman. In addition to poetry, she published novels, short stories, and two epic poems on war: Trilogy and Helen in Egypt.
More By This Poet
More Poems about Mythology & Folklore
Browse poems about Mythology & Folklore
More Poems about Nature
What Women Are Made Of
We are all ventricle, spine, lung, larynx, and gut.
Clavicle and nape, what lies forked in an open palm;

we are follicle and temple. We are ankle, arch,
sole. Pore and rib, pelvis and root

and tongue. We are wishbone and gland and molar
and...
White Box
Of Tribulation, these are They,
Denoted by the White.
— Emily Dickinson


Pained, permanent
wakefulness

Exposed
in the split geode

a Santa's grotto
Jagged milk

quartz crusts
constitute

every surface —
a mouth

all teeth
self-sharpening

like sea urchins' —
"Uncomfortably beautiful"

toughened glass
spikes

in the doorways
of award-

winning offices
 — rough

sleepers from the womb
condemned

to make of anything succulent
rock

of porticoes
iron maidens
Browse poems about Nature