By Henry Wadsworth Longfellow
The tide rises, the tide falls,
The twilight darkens, the curlew calls;
Along the sea-sands damp and brown
The traveller hastens toward the town,
And the tide rises, the tide falls.
Darkness settles on roofs and walls,
But the sea, the sea in the darkness calls;
The little waves, with their soft, white hands,
Efface the footprints in the sands,
And the tide rises, the tide falls.
The morning breaks; the steeds in their stalls
Stamp and neigh, as the hostler calls;
The day returns, but nevermore
Returns the traveller to the shore,
And the tide rises, the tide falls.
Poet Bio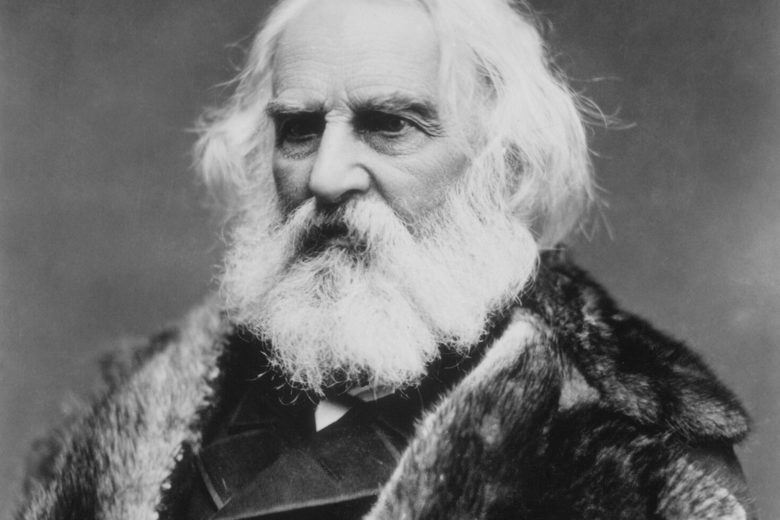 Born in Portland, Maine, Henry Wadsworth Longfellow displayed an interest in linguistics at an early age, eventually teaching modern languages at Harvard. His idealistic poetry struck a chord with a young country sharply divided over slavery. Poems such as the narrative Evangeline and "Paul Revere's Ride" made Longfellow the most popular 19th-century American poet.
See More By This Poet
More By This Poet
The Light of Stars
The night is come, but not too soon;
  And sinking silently,
All silently, the little moon
  Drops down behind the sky.

There is no light in earth or heaven
  But the cold light of stars;
And the first watch of night is given
  To the red planet Mars. 

Is it the tender star of love?
  The star of love and dreams?
O no! from that blue tent above,
  A hero's armor gleams. 

And earnest thoughts within me rise,
  When I behold afar,
Suspended in the evening skies,
  The shield of that red star. 

O star of strength! I see thee stand
  And smile upon my pain;
Thou beckonest with thy mailèd hand,
  And I am strong again. 

Within my breast there is no light
  But the cold light of stars;
I give the first watch of the night
  To the red planet Mars. 

The star of the unconquered will,
  He rises in my breast,
Serene, and resolute, and still,
  And calm, and self-possessed. 

And thou, too, whosoe'er thou art,
  That readest this brief psalm,
As one by one thy hopes depart,
  Be resolute and calm. 

O fear not in a world like this,
  And thou shalt know erelong,
Know how sublime a thing it is
  To suffer and be strong.
More Poems about Activities
Browse poems about Activities
More Poems about Nature
Listening in Deep Space
We've always been out looking for answers,
telling stories about ourselves,
searching for connection, choosing
to send out Stravinsky and whale song,
which, in translation, might very well be
our undoing instead of a welcome.

We launch satellites, probes, telescopes
unfolding like origami, navigating
geomagnetic storms, major disruptions.
Rovers...
Browse poems about Nature
Get a random poem