By Gerard Manley Hopkins
I caught this morning morning's minionminion favorite, darling; also, an underling or servant, king-
dom of daylight's dauphindauphin prince; a French historical term, along with "chevalier", dapple-dawn-drawn Falcon, in his riding
Of the rolling level underneath him steady air, and striding
High there, how he rung upon the rein of a wimplingwimpling rippling wing
In his ecstasy! then off, off forth on swing,
As a skate's heel sweeps smooth on a bow-bend: the hurl and gliding
Rebuffed the big wind. My heart in hiding
Stirred for a bird, – the achieve of, the mastery of the thing!
Brute beauty and valour and act, oh, air, pride, plume, here
Buckle!Buckle! to bend, attach; prepare for flight or battle. The verb could be descriptive of the bird's action, or it could be the speaker's imperative. AND the fire that breaks from thee then, a billion
Times told lovelier, more dangerous, O my chevalier!chevalier French word for "knight" or "champion"; pronounced Chev-ah-leer, to rhyme with "here" and "dear"

No wonder of it: shéer plódshéer plód slowly, laboriously, and without break; these accent marks, inserted by Hopkins, tell the reader to place more accent or emphasis on those syllables when reading aloud makes plough down sillionsillion Fresh soil upturned by a plow ("plough")
Shine, and blue-bleak embers, ah my dearah my dear Compare with the same phrase in the poem "Love (III)" by George Herbert, a poet Hopkins admired.,
Fall, gallgall to become sore, crack, or chafe themselves, and gash gold-vermilionvermilion a vibrant scarlet color.
Source: Gerard Manley Hopkins: Poems and Prose (Penguin Classics, 1985)
Poet Bio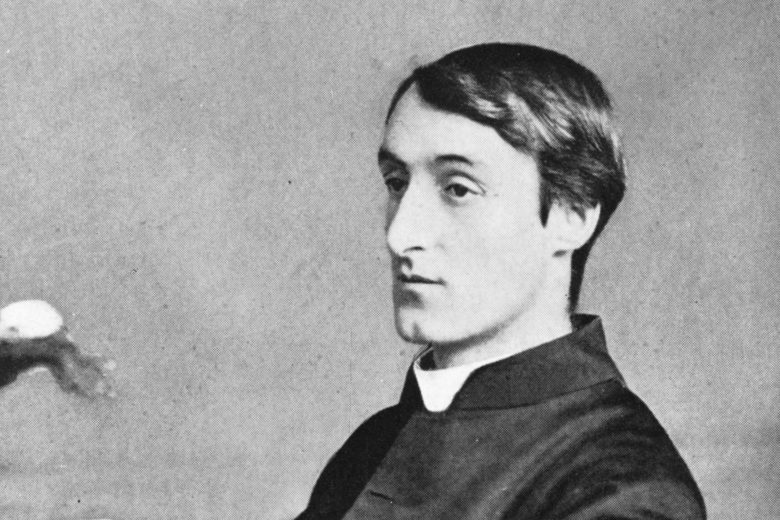 Gerard Manley Hopkins's family encouraged his artistic talents when he was a youth in Essex, England. However, Hopkins became estranged from his Protestant family when he converted to Roman Catholicism. Upon deciding to become a priest, he burned all of his poems and did not write again for many years. His work was not published until 30 years after his death when his friend Robert Bridges edited the volume Poems.
See More By This Poet
More By This Poet
More Poems about Nature
Listening in Deep Space
We've always been out looking for answers,
telling stories about ourselves,
searching for connection, choosing
to send out Stravinsky and whale song,
which, in translation, might very well be
our undoing instead of a welcome.

We launch satellites, probes, telescopes
unfolding like origami, navigating
geomagnetic storms, major disruptions.
Rovers...
Browse poems about Nature
More Poems about Religion
Browse poems about Religion
Get a random poem