By Frank O'Hara
I wanted to be sure to reach you;
though my ship was on the way it got caught
in some moorings. I am always tying up
and then deciding to depart. In storms and
at sunset, with the metallic coils of the tide
around my fathomless arms, I am unable
to understand the forms of my vanity
or I am hard alee with my Polish rudder
in my hand and the sun sinking. To
you I offer my hull and the tattered cordage
of my will. The terrible channels where
the wind drives me against the brown lips
of the reeds are not all behind me. Yet
I trust the sanity of my vessel; and
if it sinks, it may well be in answer
to the reasoning of the eternal voices,
the waves which have kept me from reaching you.
Frank O'Hara, "To the Harbormaster" from Meditations in an Emergency. Copyright © 1957 by Frank O'Hara. Reprinted with the permission of Grove/Atlantic, Inc., www.groveatlantic.com.
Source: The Collected Poems of Frank O'Hara (1995)
Love
Nature
Relationships
Poet Bio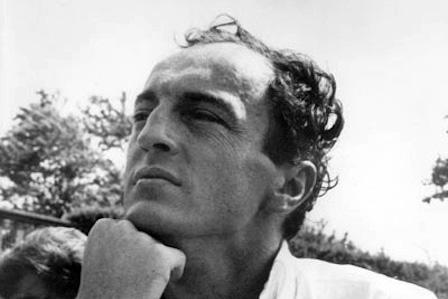 Frank O'Hara brought a refreshing new casualness and spontaneity to poetry, making deliriously funny and surprisingly moving verse out of everyday activities recounted in conversational tones. (What he called his "I do this I do that" poems often featured glimpses of his adored New York City or anecdotes about friends—most of whom were themselves poets or painters.) His brilliant career as a writer and art curator was cut tragically short by a freak dune buggy accident on Fire Island in New York.
See More By This Poet
More By This Poet
More Poems about Love
Browse poems about Love
More Poems about Nature
Browse poems about Nature
More Poems about Relationships
Browse poems about Relationships
Get a random poem