By Cedar Sigo
How to fall asleep easily on the beach, to dig clams, to dream a net made of nettles, a medicine of marsh tea boiled out to the open air, a memory of cedar bark coiled, resting for months in cold water to be fashioned into our so-called lifestyle, clothes for ceremony as well as our dailiness, canoe bailers, diapers, we used the wood for our half-mile longhouse and totems, dried fish, a hard smoke, wooden oval plates that hooked together filled with clear oil of salmon, to wet our palates and smooth our bodies. A shawl of woolly dog (now extinct) they were bred on tiny islands we can still identify, Tatoosh Island off of Cape Flattery, where there were whaling tribes too, the Makah, one of whose villages collapsed, preserved in silt (later unearthed) and how else? Which other ceremonies or necessary edges of objects? Our ivory needles, otter pelts, mat creasers, our dances. What else do you remember dreaming of? A kind of rake to skim the waves, to catch tiny fish on rows of twisted nails.

Source: Poetry (March 2021)
Nature
Relationships
Social Commentaries
Poet Bio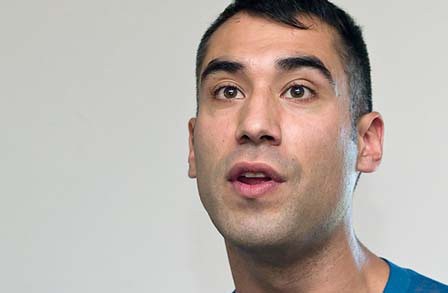 Poet Cedar Sigo was raised on the Suquamish reservation near Seattle, Washington, and home schooled from the eighth grade onward. In 1995 he was awarded a scholarship to study writing and poetics at the Naropa Institute, where he studied with poets Allen Ginsberg, Anne Waldman, Lisa Jarnot, Alice Notley, and Joanne Kyger, among others. He is currently a mentor in the MFA program at Institute of American Indian Arts. He lived in San Francisco for many years and now lives in Lofall, Washington.
See More By This Poet
More Poems about Nature
Listening in Deep Space
We've always been out looking for answers,
telling stories about ourselves,
searching for connection, choosing
to send out Stravinsky and whale song,
which, in translation, might very well be
our undoing instead of a welcome.

We launch satellites, probes, telescopes
unfolding like origami, navigating
geomagnetic storms, major disruptions.
Rovers...
Browse poems about Nature
More Poems about Relationships
Browse poems about Relationships
More Poems about Social Commentaries
Browse poems about Social Commentaries
Get a random poem